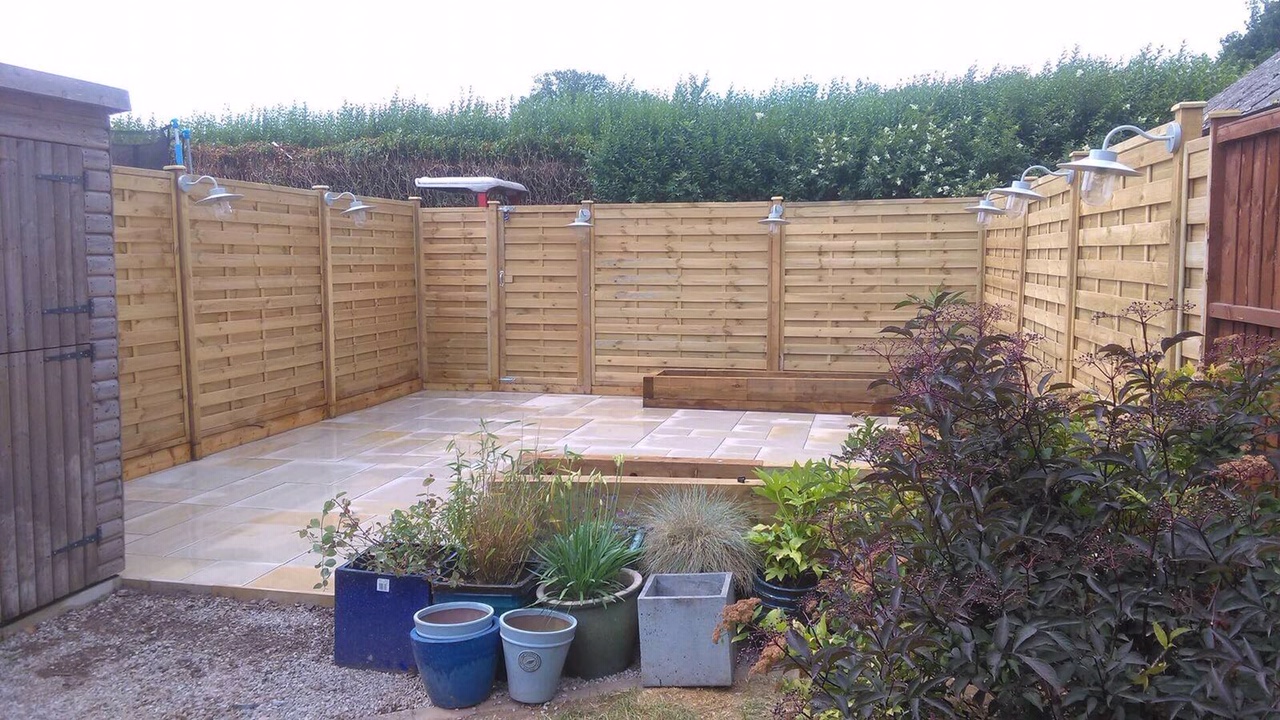 Here we overhauled an overgrown garden and creating a peaceful and tranquil area with new fence panels, gate, slabbing, railway sleepers (with built in LED lights) and lanterns. The owner wanted an area outside suitable for entertaining and for their children to play. They also wanted an area for plants and vegetables.
We were brought in to design and modernise the hallways and kitchen within a house. The owner wanted an area that was easy to maintain and modern as they have 2 young children. They wanted a bespoke cupboard built within the dining room and within the kitchen. The walls needed to be child friendly with wash clean paint and an easy to clean floor.
A basement within a 4 storey Regency property was suffering with damp as has previously been unused. The decision was taken to convert the lower floor into a self contained 2 bedroom living accommodation. As the walls were limestone brick the client did not want to tank the rooms and so decided on Wainscoting the area to ensure the walls remained open to allow them to naturally breath and dry. Wainscoting was applied to each wall within the area.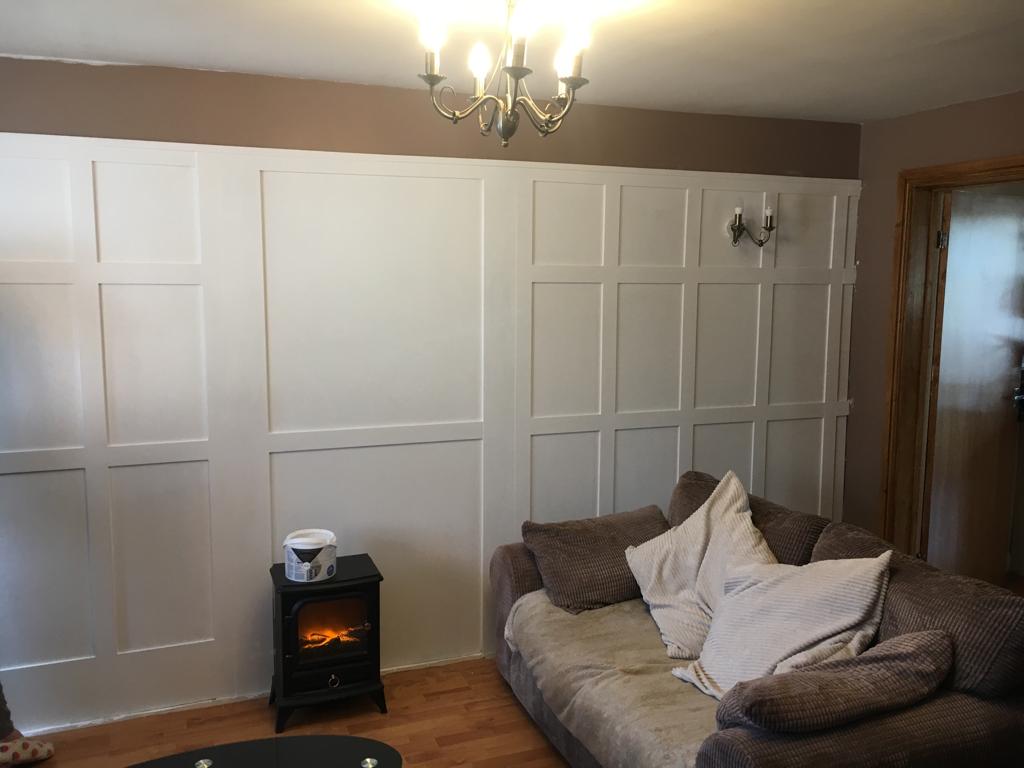 We were set the challenge of transforming a Birmingham living room. We re-positioned and changed the wall lights so they sat in the middle of top squares. Due to the poor condition of the wall we used a backboard to mount the panelling strips on to. The customer has ordered a new fireplace and mirror so we worked with Old Farm Woodcraft to design the middle section of the wall to act as a frame for these when they arrive. The panelling has helped to create a warm, inviting and cosy front room.
The customer had a shower that was leaking through the ceiling into the dining room below. Initially we were going to replace just the shower, however the customer liked our ideas for the area and so we replaced the full suite. We changed all of the pipework as there was numerous leaks. We laid vinyl waterproof floor panels, installed a wall hung vanity unit, toilet with enclosed cistern, PVC bathroom wall panels, shower tray with enclosure, rainfall shower and replaced the spotlight and extractor fan.